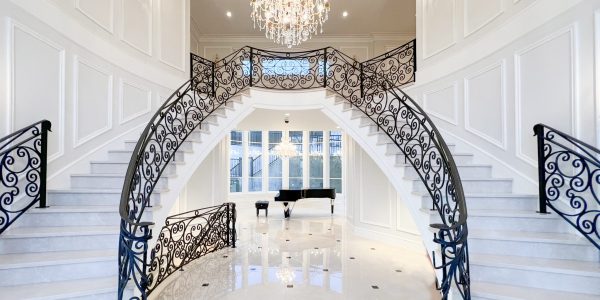 We build custom homes in Vancouver Westside and West Vancouver. We also offer renovation services of all sizes, including downtown condo and big house in prestigious areas. We are committed to completing our jobs on time and on budget which can help the client control all the progress of the project.
Lewis Sun is the President of Lewis Vancouver Construction Ltd. He graduated from a famous Architectural University in China and got his degree in Building Management in BCIT in Vancouver. Lewis was nominated by the famous Globallink Architect Association.
Many projects built by Lewis Vancouver Construction Ltd are honored by the Globallink Construction Award. In the last few years, Lewis Vancouver Construction Ltd has developed and renovated over a hundred homes becoming one of the most sought after construction companies in West Vancouver and Vancouver West.
Lewis Vancouver Construction builds custom dream homes for clients who can appreciate the quality and efficiency of an integrated home builder. We not only build dream homes which our clients can enjoy fantastic living, we also build high quality homes which can be sold quickly in the market.
We work closely with our clients throughout the entire building progress from lot selection to the completion of the project. We have a professional team which is made up of a famous architect designer, a landscape architect and an interior designer. We also work with professional realtors and staging teams who are knowledge of the real estate market and who can assist the client from the original plan to final sale.
The professional team in Lewis Vancouver Construction Ltd is open, honest and trustworthy and they all service the clients with the belief of "We build homes close to your dream".